G-Belle is in Malaysia
15/05/17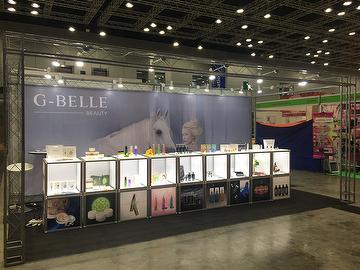 G-Belle In IBE Beauty Expo in Malaysia
Here we are again!
Since 2014, G-Belle goes to Malaysia again on 2017!
IBE Beauty Expo is one of the international expo in Malaysia, and we've met lots of potential buyer worldwide!
Different from before, we decorate with lighten boxes, which catch many buyers eyes! and most attactive product is our Makeup Remover and Facial Cleanser Gel, its special formula which and remove makeup and cleansing face with the same item, this is very good for lazy women!
other skin care series are also very outstanding, because our packing!
We hope to service many client who visit us in the future and establish a longterm business relationship with you!
Thank you for visiting our booth!