Meeting buyers on Sourcing Taiwan 2017
06/04/17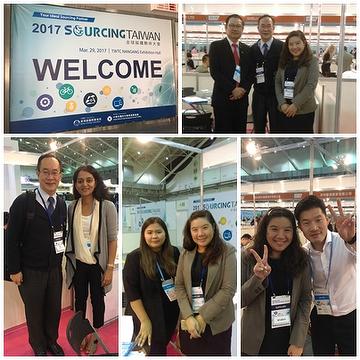 Shaan Honq went to Souring Taiwan on March 29, 2017
We met many buyers there!
For this time, we mainly introduce our skin care product " G-Belle", however, our hair product still had great effect in many countries!
Shaan honq's honor SH-RD, which earned Taiwan Excellence 2016, is very well-known in lots of countries, as we demo our company information and product information, SH-RD catched their eyes!
In nowadays, beauty business is getting more and more popular worldwide!
We hope to have a chance to open new market with skin care & hair care product!
For more information:
visit us at
http://www.shaanhonq.com.tw/